Trophy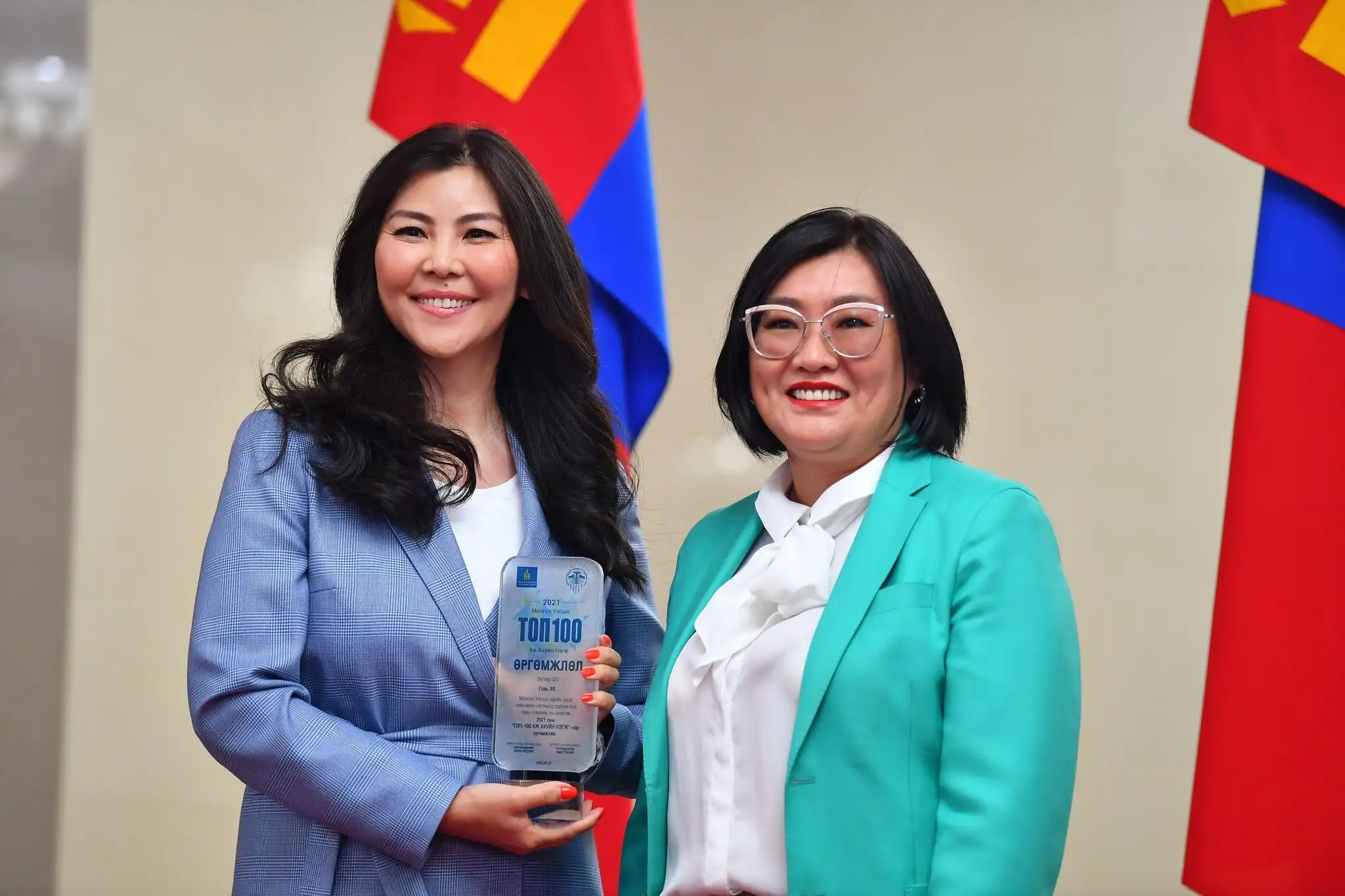 TOP 100 ENTERPRISES
Gobi JSC was ranked 31st in the Mongolian National Chamber of Commerce and Industry's annual "TOP 100" Enterprises ranking and recognition online event.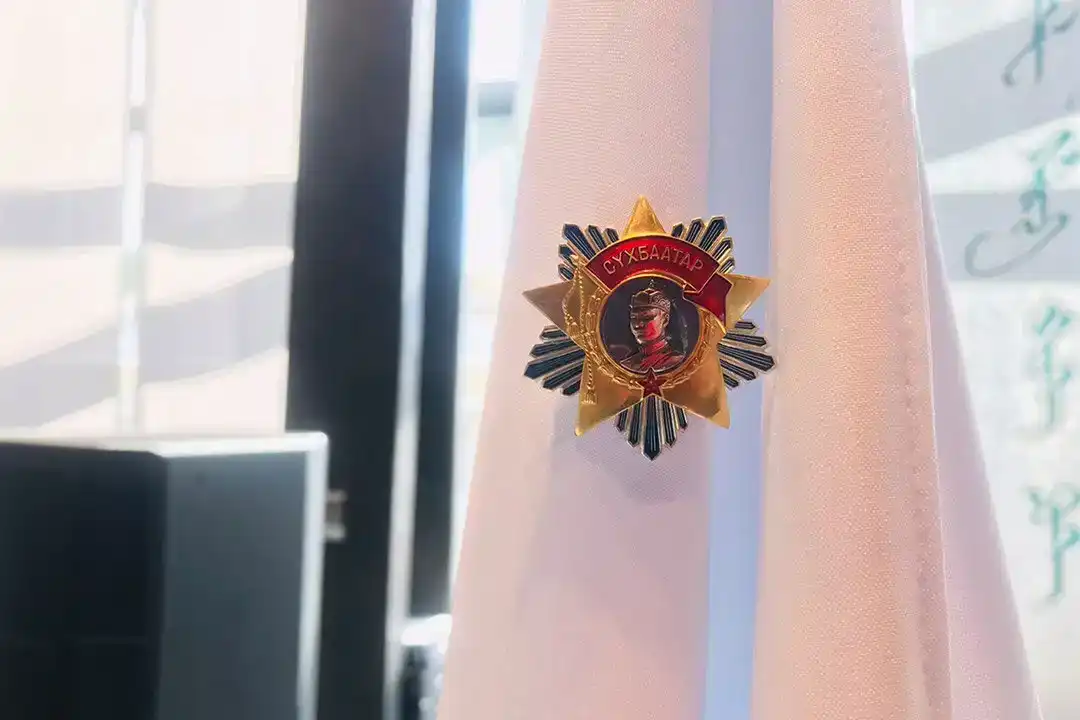 MONGOLIA'S HIGHEST STATE AWARD, THE SUKHBAATAR ORDER
On September 26, 2020, the President of Mongolia decreed a ceremony to award the state's highest awards and medals to wealth creators to commemorate the 60th anniversary of the Mongolian National Chamber of Commerce and Industry. In recognition of the accomplishments of generations of workers who perform the final processing of livestock raw materials with added value, produce high-quality and innovative cashmere products that meet international standards, drive Mongolia's national interest to become an export-oriented nation, and play a significant role in the development of the country's economy and light industry, the Gobi JSC received the Sukhbaatar Order, the highest state-award.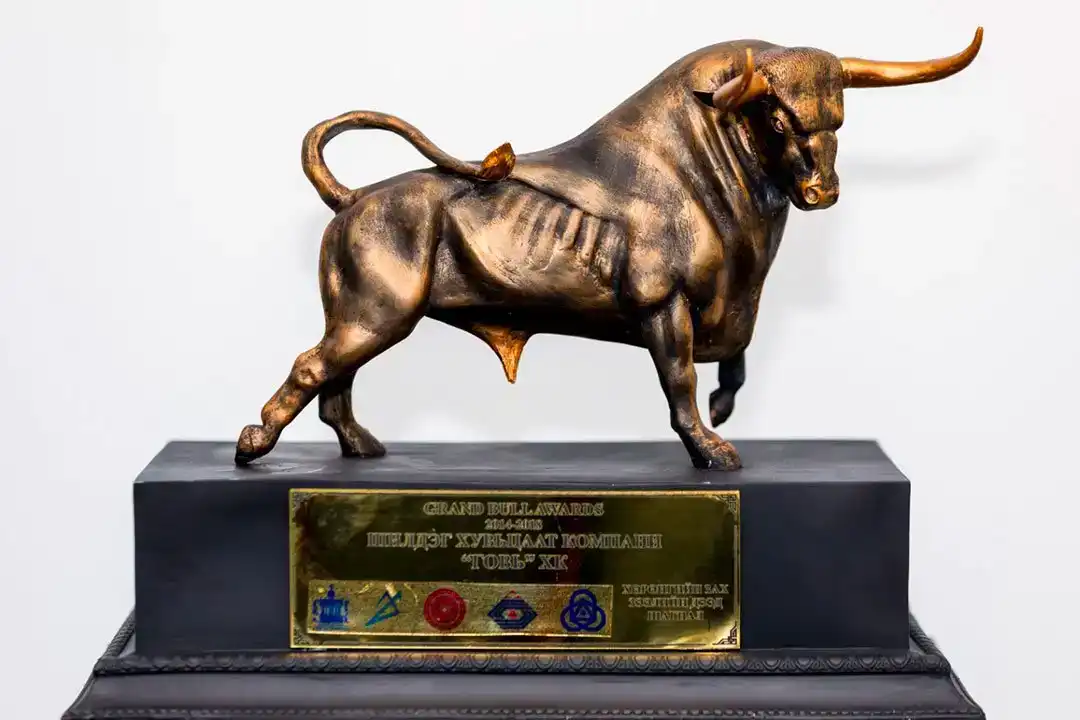 TOP JOINT-STOCK COMPANY
On December 13, 2018, the "GRAND BULL AWARDS," the highest award ceremony of the Mongolian stock exchange, was held to evaluate the accomplishments from 2014 to 2018. Gobi JSC was selected as the top joint-stock company.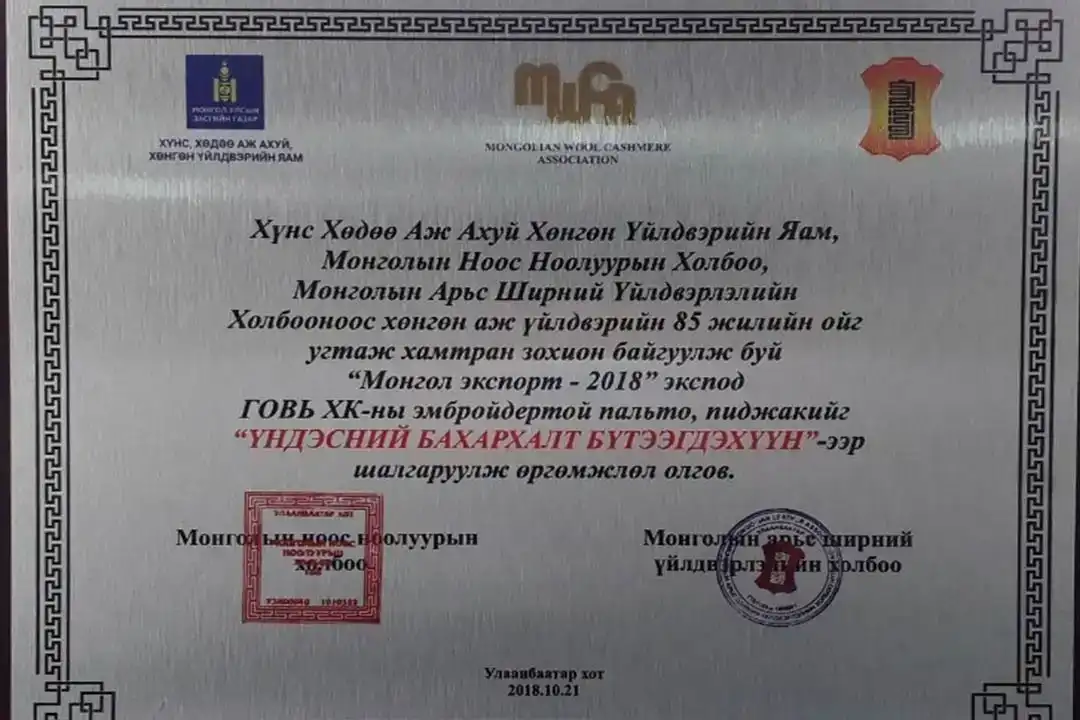 NATIONAL PRIDE PRODUCT
In honor of the 85th anniversary of Mongolia's light industry sector, the Cabinet Secretariat of the Government of Mongolia and the Ministry of Food, Agriculture, and Light Industry organized the "Mongol Export Expo-2018" event, which took place from October 17–21. Gobi JSC's embroidered coat and blazer were chosen as "National Pride Products" at this event.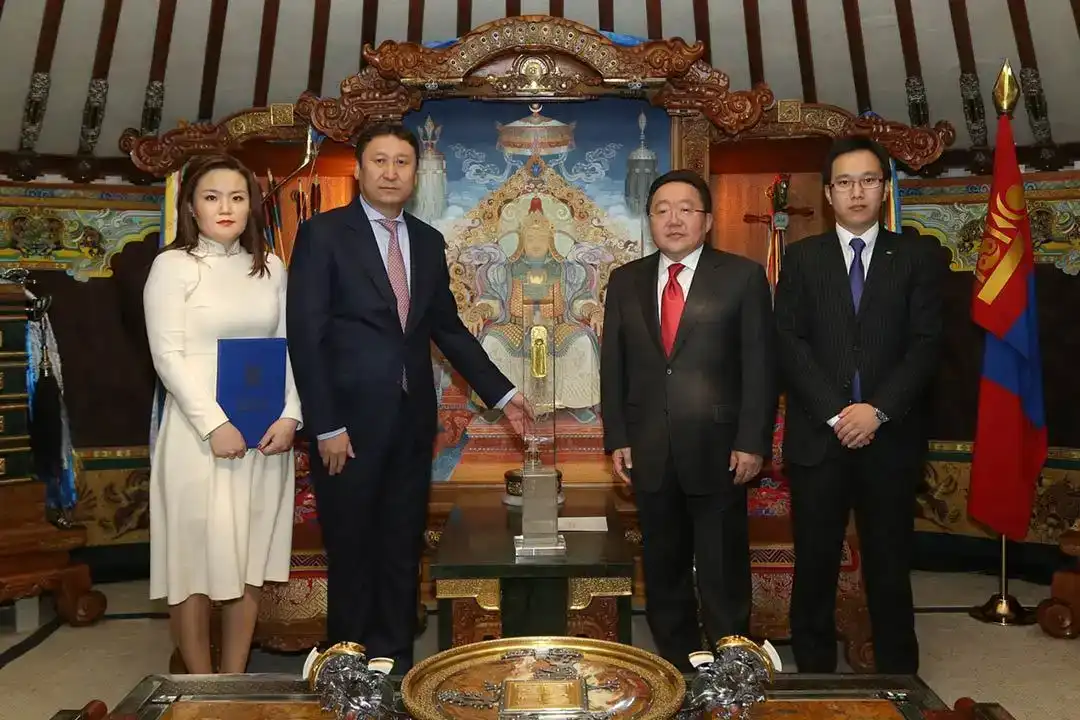 "STATE GEREGE" NATIONAL HIGHEST AWARD FOR DEVELOPMENT
The President of Mongolia awarded the Gobi JSC Knitting Factory's cashmere products with the nations highest award, the " State Gerege."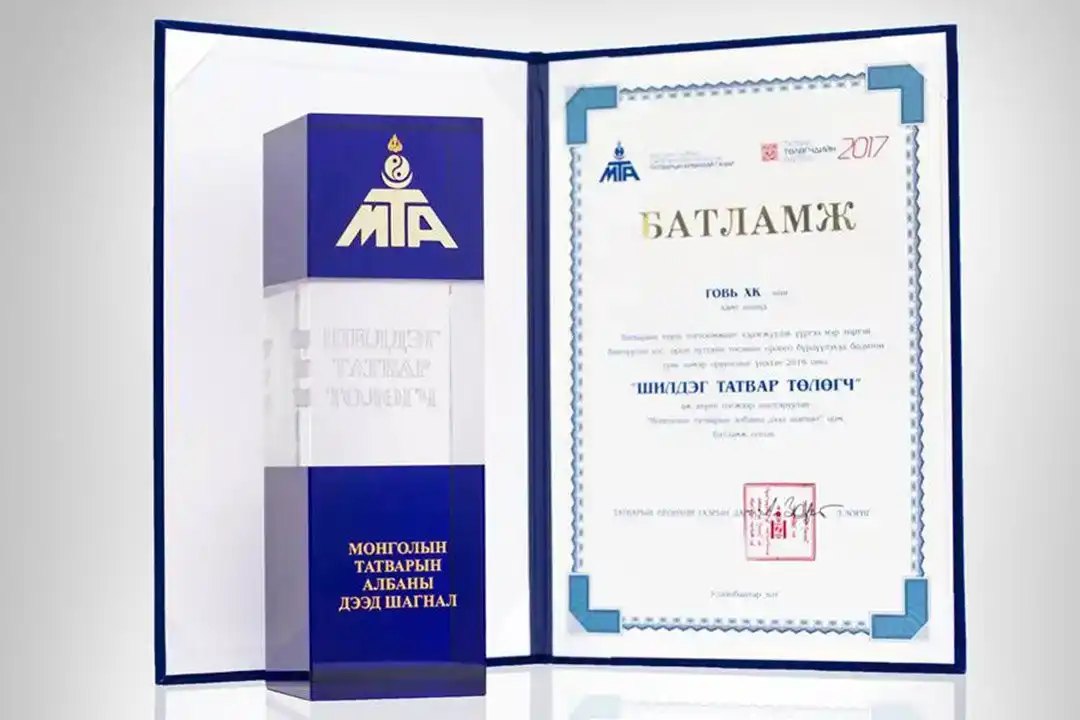 BEST TAXPAYER
In recognition of meeting the requirements to implement the tax law and its contribution to state and local budget revenues, Mongolia's General Department of Taxation named the Gobi JSC one of the TOP 10 "BEST TAXPAYER" enterprises of 2016.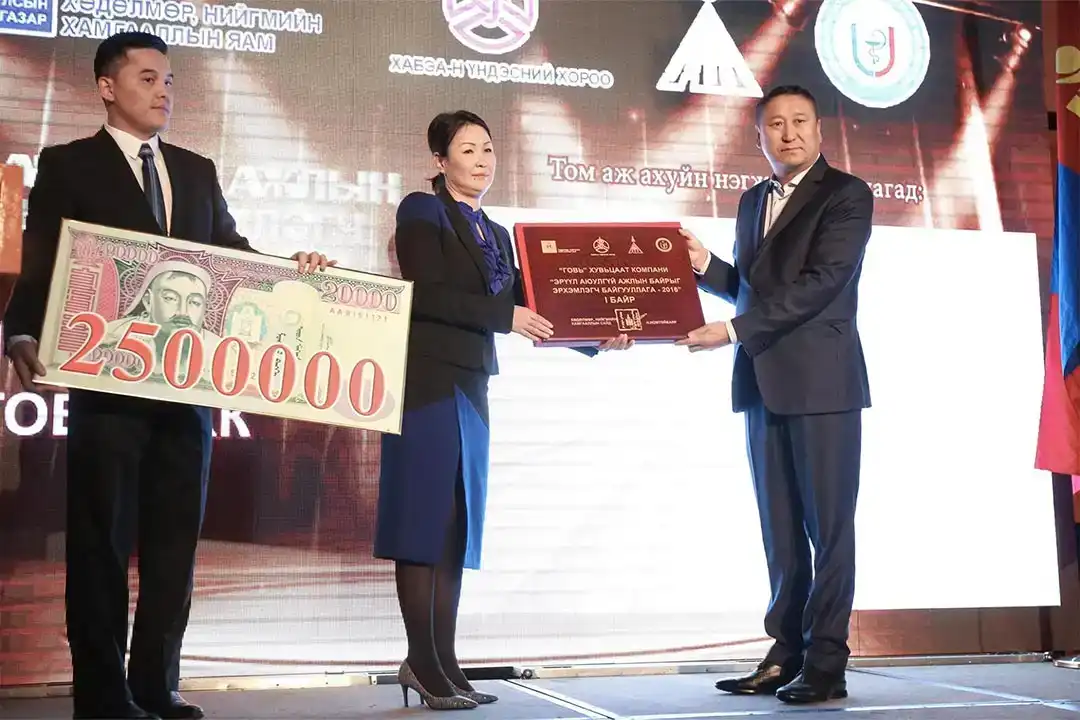 FIRST PLACE "ORGANIZATION PRIORITIZING SAFE WORKPLACE-2016"
The "Gobi" JSC won first place in the "Healthy and Safe Workplace Organization 2016" competition run by the Ministry of Labor and Social Security and its associated Occupational Safety and Health Center.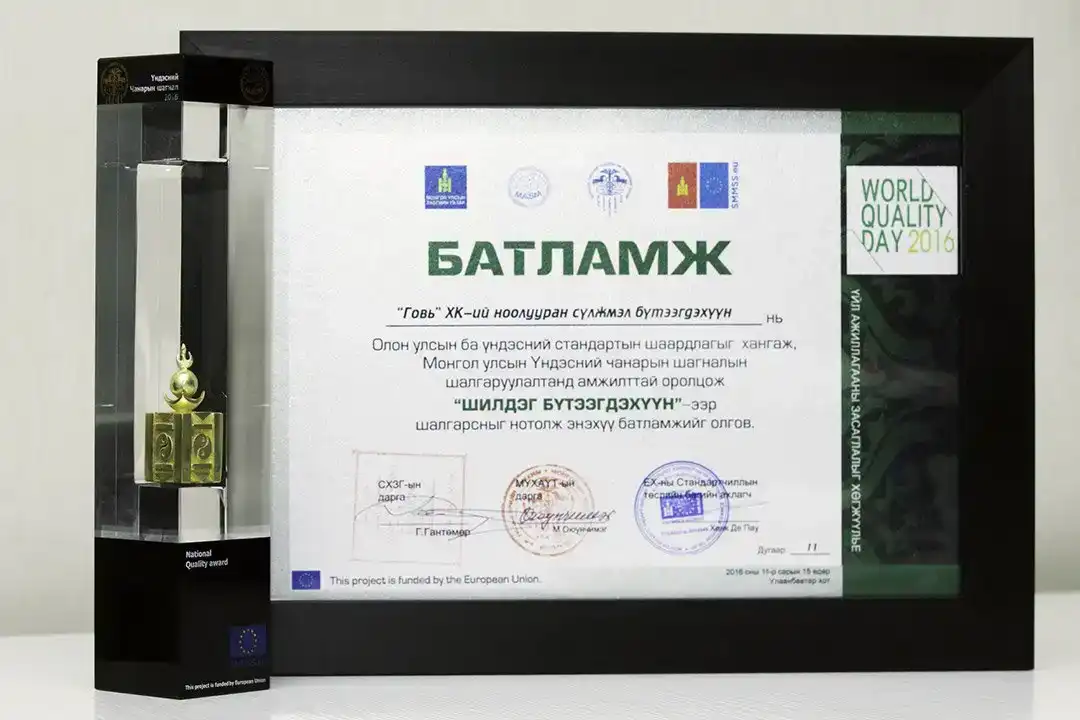 NATIONAL QUALITY AWARD
Gobi JSC was presented with the quality award, which is given to companies and other organizations that offer customers high-quality, secure, and guaranteed services. During the National Quality Conference held at the National Chamber of Commerce and Industry of Mongolia, our company's "YAMA" brand, which won the Product category out of a total of 65 products from 52 competing companies, was recognized.