Business clinic meeting
2022-06-03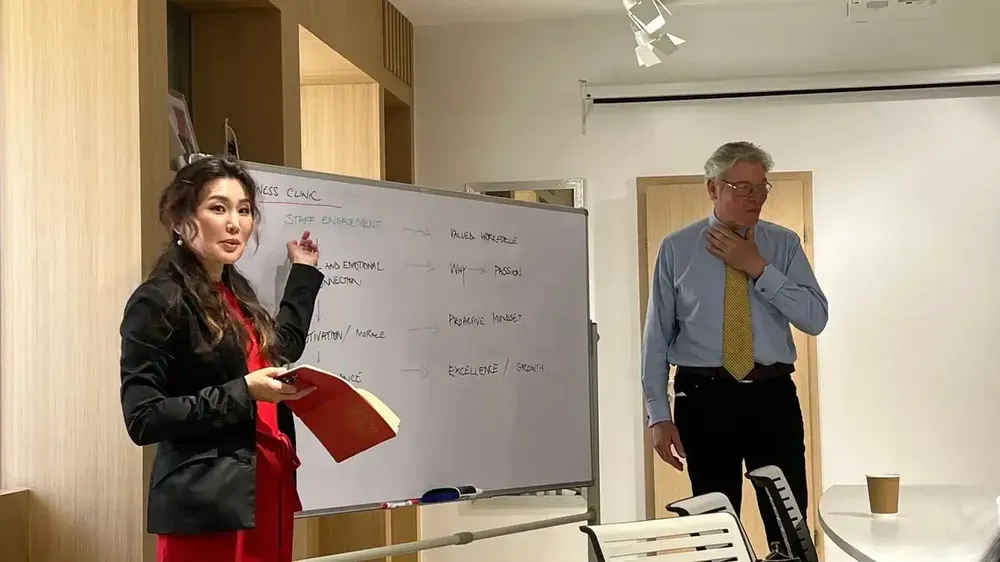 At Gobi JSC, the first stage of the "Leadership coaching" program "Business Clinic" developed by the Coachingolia team was successfully organized.
Coach and founder of Coachingolia D. Shinebayar (Shine Dagva) and consultant for the management team of Coachingolia, Archibald Miller-Bakewel, jointly developed the "Business Clinic" course. Members of the management team of the Gobi JSC were the first participants in the "Business Clinic" course.
As a former Brigadier in the British Army and a member of Queen Elizabeth II's management team, Archibald Miller-Bakewell served as private secretary, advisor, and treasurer of Prince Philip, Duke of Edinburgh. He was referred to as the Prince's "right-hand man".