Gobi JSC signs a project program for the construction of a factory in the Tuv province of Mongolia
2021-06-22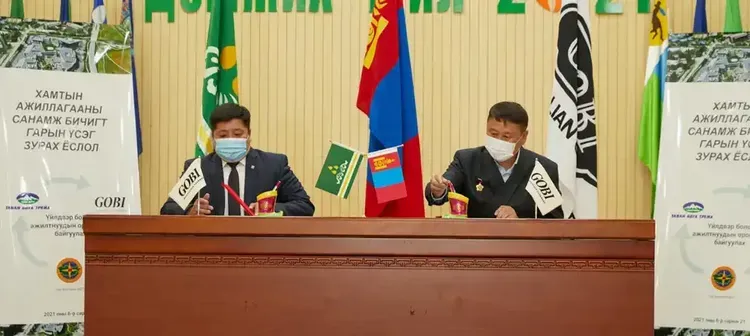 The Mongolian government honored Ts. Baatarsaikhan, the CEO of the Gobi Joint-Stock Company, with the title of Hero of Labor in recognition of his contribution to the nation's economic and social development.
He is a successful CEO of the 40-year-old, internationally renowned Gobi Joint-Stock Company, doubling production capacity, concentrating on creating new product categories to compete in the market, and utilizing new, cutting-edge sales channels to export Mongolian cashmere products internationally.
In addition, for the past 26 years, since the Tavan Bogd Group was founded, he has worked diligently to be a trailblazer in the industry by incorporating the concepts of good governance into the organizational culture and concept, creating jobs, putting social responsibility into practice, developing the national industry, and assembling a team with the appropriate attitude, zeal, and expertise. We wish Ts. Baatarsaihan, our CEO, lucky as he works hard to promote Mongolian cashmere throughout the world.