CEO of Gobi JSC Ts. Baatarsaikhan was awarded the title of hero of labor of Mongolia
2021-05-28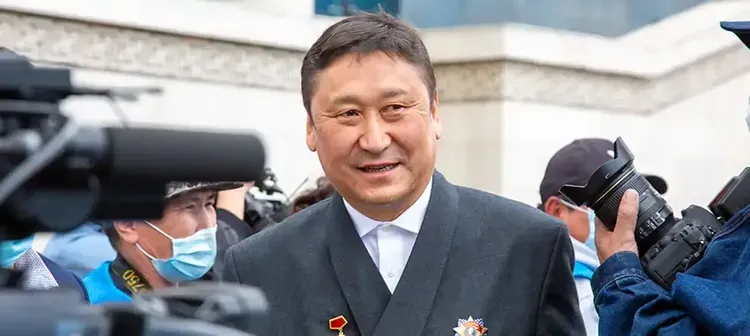 By the President of Mongolia's order, a ceremony was held to present the highest state awards and medals to wealth creators on the occasion of the 60th anniversary of the Mongolian National Chamber of Commerce and Industry.
The Order of Sukhbaatar, the highest state award, was awarded to Gobi JSC in appreciation of the achievements of generations of workers who have made a significant contribution to the growth of the nation's economy and light industry by performing value-added final processing of animal husbandry raw materials and producing products of high quality and design that meet international standards requirements. When presenting the award, Mongolian President Kh.Battulga said:
"The Gobi brand represents the best of Mongolian quality and attributes, and it is our national pride. As one of the major players in the cashmere market, Gobi has made a name for itself internationally."
Gobi JSC has been producing luxurious goods with wool and cashmere, the national pride of Mongolia, for 39 years.
With more than 2300 skilled workers, Gobi JSC is the only factory in Mongolia that runs all stages of cashmere production, from raw material preparation to finished product manufacturing and distribution.
We would like to congratulate and wish continued success to our colleagues at Gobi JSC!